Welcome To Our Practice & Module #1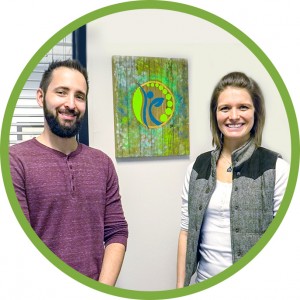 You have taken the first step towards optimizing your health and improving your quality of life. You are now considered a practice member, which means we are journeying together in creating greater awareness and connection of your body, mind, and ultimately your life!
Keeping You Informed
Over time you will be sent a series of emails included in our protocol designed for helping you reach your health goals. You will also have access to our patient portal which will have loads of informative videos from workshops, exercises, and frequently asked questions. The password for this will be shared with you soon. For now, the first two videos with this email will give you all you need.
These emails are just as important as your adjustments in the office with us so make sure we are not going to into your spam folder so you can really take advantage of all the benefits to that your care program has to offer.
Join Our Private FB Group
The next thing for you to do is to join Dr. Nicole's Complete Health Connections Facebook group where we post our announcements, hold certain workshops, and give additional information. This is a private group so once you answer the questions you will be accepted and you can participate.
Getting Started
Below are the first two videos we would like you to watch. They include your welcome video and your first exercise (Module #1) to begin the steps towards reconnecting with your body and allowing it to heal!
Contact Awaken Chiropractic & Wellness Center
You are a member of our practice, so do not hesitate to reach out with any questions or concerns. We are in this together and are with you during the process!
Again Welcome to Awaken,
Dr. Nicole Evans & Dr. Jared Lane
CONTACT US

Module #1 | (405) 888-8046